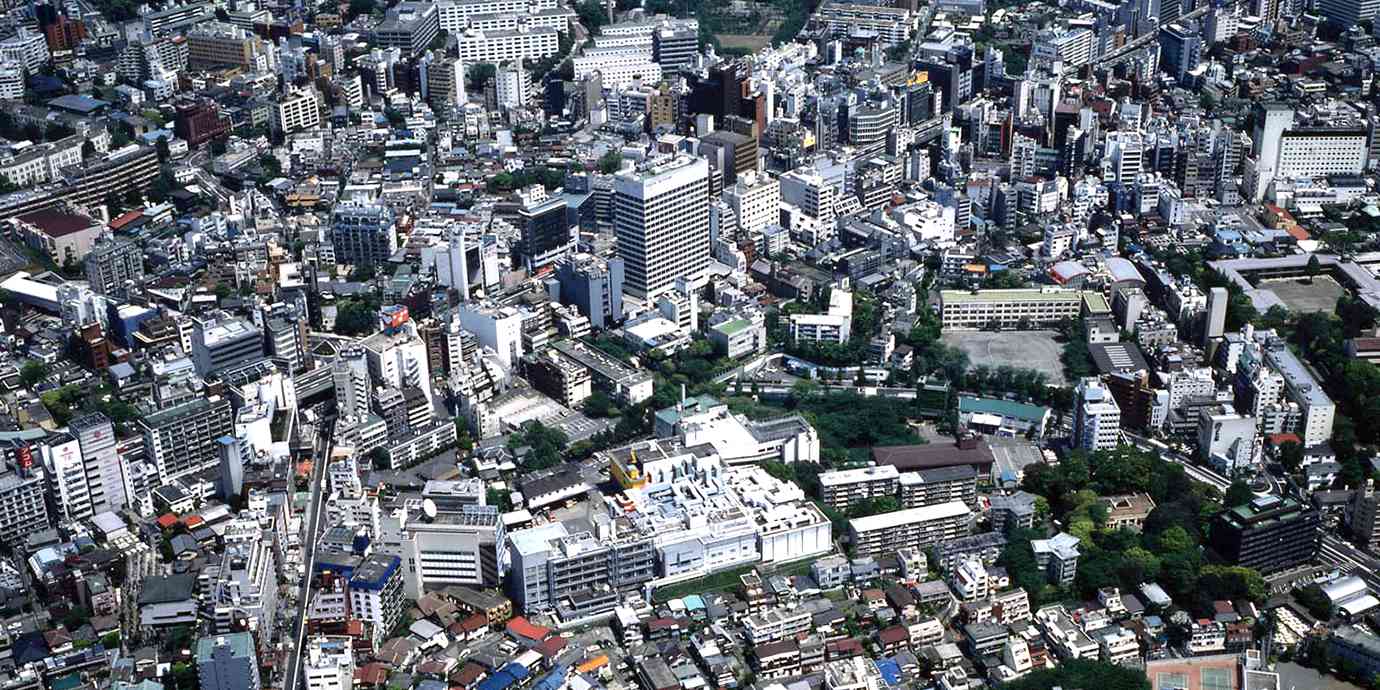 How did Roppongi Hills, a Tokyo landmark, come into existence? We would like to trace the redevelopment work involved for more than 15 years.
Development History Summary
With TV Asahi at its center, the Roppongi 6-chome area was divided by difference in elevation of about 17 meters on the south side. A road slightly less than 4 meters across ran through the area, which was packed with clusters of wooden houses and small apartment buildings.
In November 1986, Tokyo Prefecture designated the area as a redevelopment district, and a Redevelopment Preparation Union headed by TV Asahi (Asahi National Broadcasting Co., Ltd. ) and Mori Building Co., Ltd. was formed that included approximately 500 rights holders in the area. In April 1995, in accordance with the City Plan, it was decided that the area would be developed as a Category 1 Urban Redevelopment Project. A redevelopment union was established in 1998. After approval was granted for an ownership rights transfer plan, the union began construction in 2000, 15 years after the area was designated as a redevelopment district.
Ultimately some 400 parties with ownership rights, about 80% of the original number, participated in project. This was by far the greatest number of rights holders to participate in any such project.